Assistance League Thrift Shop Open for Business
Assistance League Thrift Shop – OPEN FOR YOUR BUSINESS!
New Merchandise ● New Hours ● New Social Distancing ● New Swag
Same Welcome ● Same Friendliness ● Same Purpose
New Hours for shopping and dropping off donations (until further notice)   
Starting Tuesday, June 23: 12:00 p.m. to 4:00 p.m. Tuesday through Saturday
Our Thrift Shop and donation center is open! Assistance League wants customers and donors to know that your safety, and the safety of our members, is first and foremost on our minds. We've adopted common-sense standards from state, local and CDC guidelines and are implementing best practices. Precautions to accommodate social distancing, wearing facemasks and rigorous cleaning activities are new elements in our friendly boutique atmosphere.  
During the "stay safe, stay home" interval, people collected items to donate to the Thrift Shop. These generous donations are critical to the mission of Assistance League. The sale of gently used merchandise helps provide funding for programs serving children and adults in need. Our programs promote literacy, give thousands of kids new clothes for school and make urgent dental treatment available for children pre-K through 12th grade.
The shop is full of clothing, books and household items. Shopping, saving and sharing, all the while serving others is the magic of Assistance League Thrift Shop.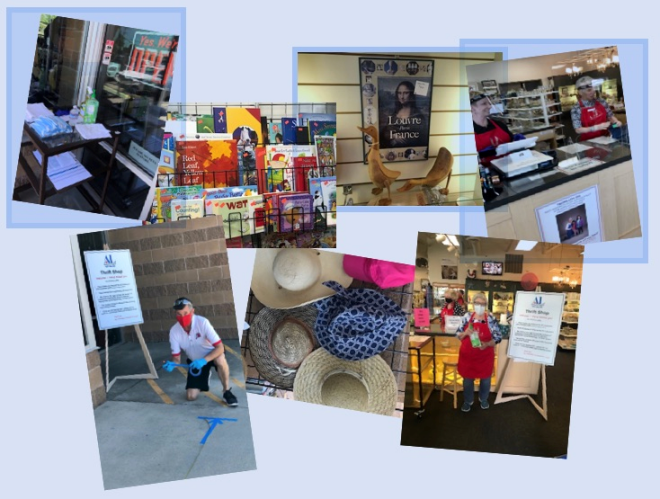 ​
​
Watch Video