Assistance League Gives 300 Chromebooks to Horizonte Instructional and Training Center High School
Assistance League Gives 300 Chrome Books
To Horizonte Instructional and Training Center High School
A pandemic and – Boom! Your school closes. But your courses are available online so no problem.

Actually, it's a big problem for many students attending Horizonte Instructional and Training Center. In this unprecedented time, kids have to complete their schoolwork at home on computers. That's impossible for a student with no access to a computer or tablet.
Assistance League donated Chromebooks giving 300 students the ability to complete their courses while staying home and social distancing.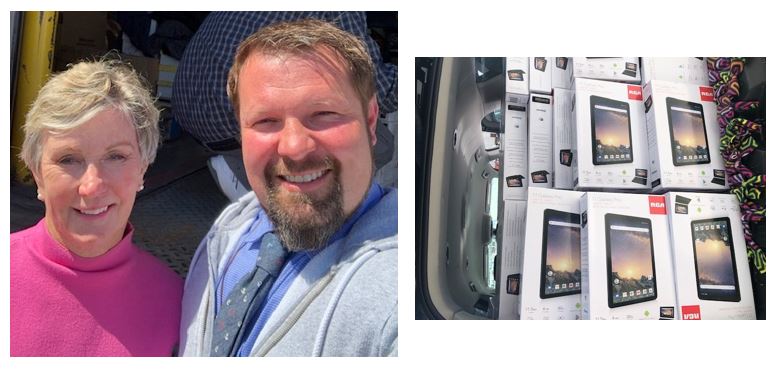 ​
Eye on the Community Chair Susan Erickson with Horizonte Principal Joshua Bell. Horizonte was excited to receive the Chromebooks and Assistance League was very excited to donate them.
Horizonte enrolls high school-aged students and adults continuing their education. About 85% of the student body is low income and for many English is their second language. There are refugee and immigrant students. Some students live in challenged families, broken homes or the foster system and find it difficult to succeed in traditional high schools amid chaos in their personal lives. Horizonte provides hope, motivation and a pathway to a better life. Horizonte operates under the motto "As far as the eye can see, as far as the mind can reach."
Watch this video to see how thrilled Horizonte students are with their new Chromebooks!
Watch Video